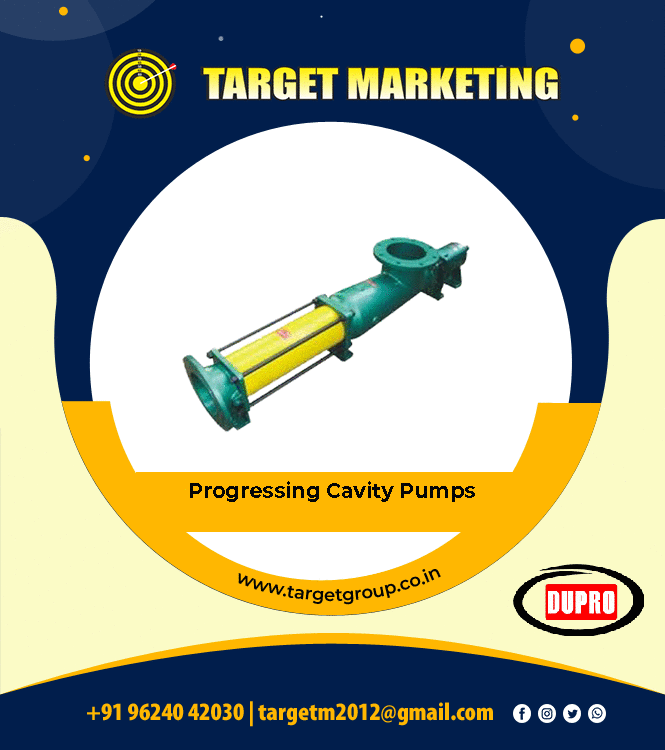 Description
INDUSTRIAL RANGE
Positive Cavity for a wide variety of pumping and transfer duties. They are found in tough rugged industrial applications handling anything from abrasive slurries, aggressive or reactive chemicals, to viscous liquids, oils, or suspensions and aqueous solutions at elevated temperatures. These pumps consists torsion free metal bonded stator for increased stator life, higher efficiency and per stage pressure. Simple Cost Iron constructions with internal rotating parts of alloy steel / stainless steel depending on the fluids to be handled. Shaft sealing ensured by gland packing with mechanical seal optional.

• Capacity Range: 0.1 m3/Hr – 250 M3/Hr
• Temperature : Up to : 120 ° C
• Pressure : Up to 48 Bar
• Viscosity : 1,00,000 cP

Application

Acidic & Alkaline slurry, Acrylic Emulsion, Black Liquor, Ceramic Slurry , Chemical Slurries, Dyestuff, Effluent, emulsion, Explosive slurry, Glue Paint, Magma, molasses(all Grades), oil Petroleum jelly, Printing Ink, Solvents, Sodium Silicate , Sulphited Sugar Juice , Vegetable Oil , Viscose Yeast etc .